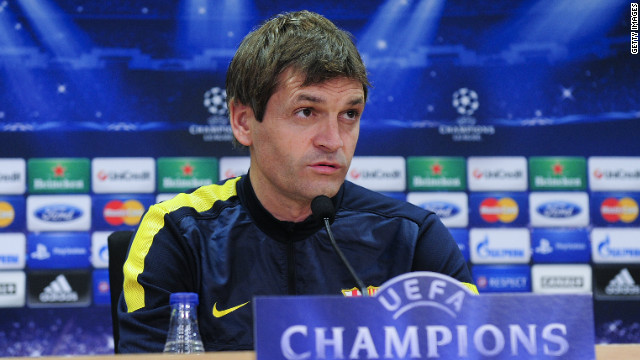 Tito Vilanova
Spanish la liga giant, Barcelona FC, slump in recent weeks was expected, the club's president Sandro Rosell said. Speaking in an interview, the 48-year-old said the absence of coach Tito Villanova grossly affected the team's performance. "There is no doubt that a group gets weaker when they lose their leader," Rosell said. "Sports psychologists say, and I suppose there is a scientific explanation to it, that after 30 days the group's shape weakens.
Sandro Rosell
"We have been without our leader for a long time now and it is normal to see this happening. He is longing to come back, hoping for the process to finish, which is due at the end of March. "The other day he told me he was happy because he could start the countdown as he is over half of the process and he has less than 50 percent of it left. That is very good for his state of mind. He wants to come back and we want him back." "The absolute priority of the club this season is for Tito Vilanova to get his health back and everything else is of secondary importance," he said. "I want to thank Roura for his work, he is a hero. We must thank him enormously for what he is doing because it was not his responsibility.
"Also the players who are suffering this burden and are still top of the league. Nothing will change here until Tito returns even if it costs us all our titles this season. I would consider it a successful season if Tito was back to full health by the end of it."